Children's homes safer with burglar proofing
Trellidor has part-sponsored Trellidor Retractable security gates and Trellidor Burglar Guards to protect computers and other assets at the LIV children's village near Verulam in the province of Kwazulu-Natal, South Africa.
The village is currently home to 52 orphaned and vulnerable children and the 14 moms that care for them. The areas that needed securing include the Church, the computer room and the administration offices.
LIV (Lungisisa Indlela Village) is a non-profit organisation committed to uplifting the lives of orphans and vulnerable children. It was started by ex-SA cricketer and Natal rugby player Tich Smith and his wife Joan. The village provides holistic residential care for these children, centred around the Church and including quality education.
Our support for LIV is in keeping with our commitment to helping the most vulnerable of South Africa's children wherever it is possible. 
TO FIND OUT MORE ABOUT LIV-VILLAGE VISIT THEIR WEBSITE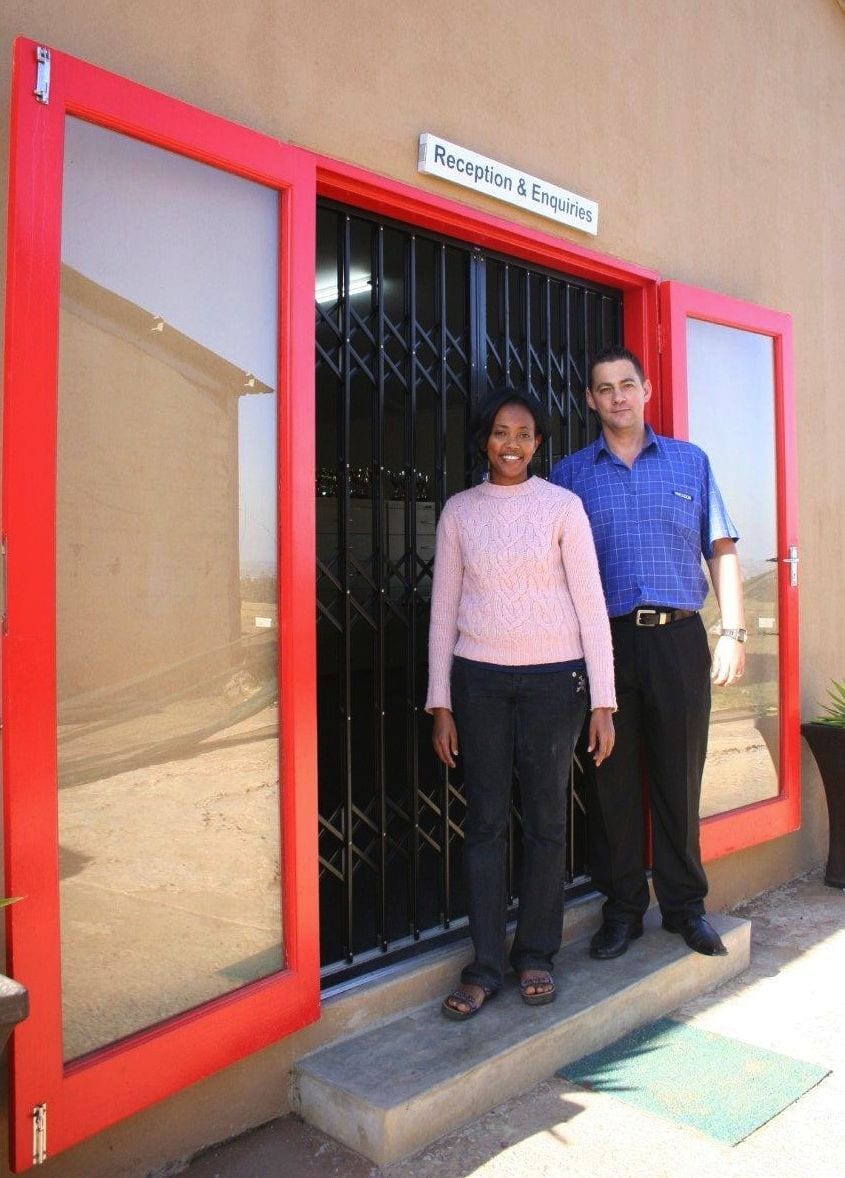 Pictured here
Viola Mali, in charge of reception, administration and logistics for LIV, shows off the new Trellidor Retractable Security gates protecting the village's offices.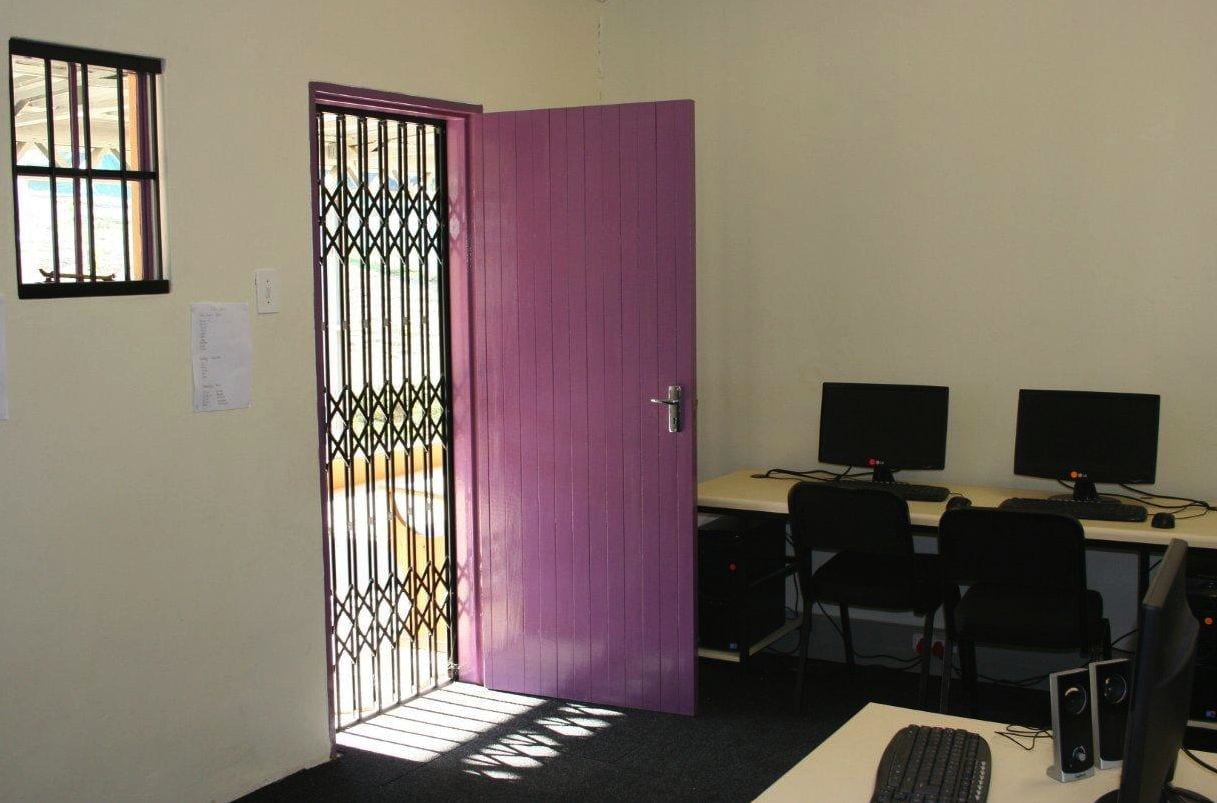 The LIV computer room is protected by a Trellidor Retractable Security gate outside the door and Trellidor Burglar Guards on the windows.