PREMIUM RETRACTABLE
GATES
Trellidor Premium retractable gates
These sliding gates have been best sellers for over 40 years ago. They have a robust double trellis design that opens and closes smoothly and easily. Trellidor customers can choose between steel or aluminium sliding gates. There is a choice of either the Trellidor patented deadlock or slamlock. These expanding gates can be custom-made to fit doors, windows, passages, patios, hatches and most other building openings, keeping them safe from intrusion.
With an easy but strong locking system, our retractable gate is built with a neat, compact sash for strength under attack and smooth operation.
Trellidor Plus-T900 and Trellidor Trojan II-T1000 have been strength-tested and certified to Level 2 and Level 1 respectively.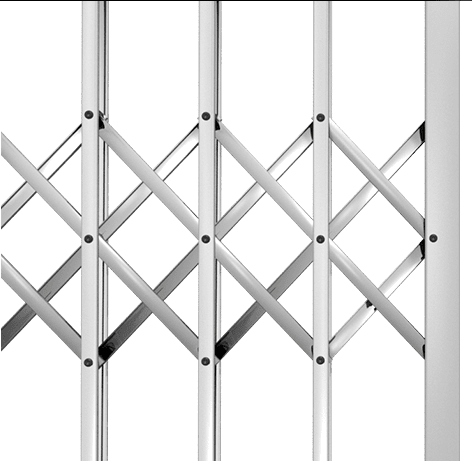 The pre-treatment used in the manufacturing process of this gate enhances corrosion and UV resistance, making it suitable for both coastal and inland conditions.
Choose a colour to suit your unique home or office decor style from our flexible range of options.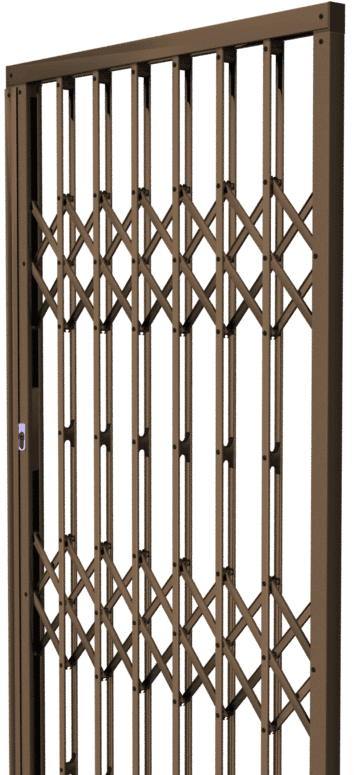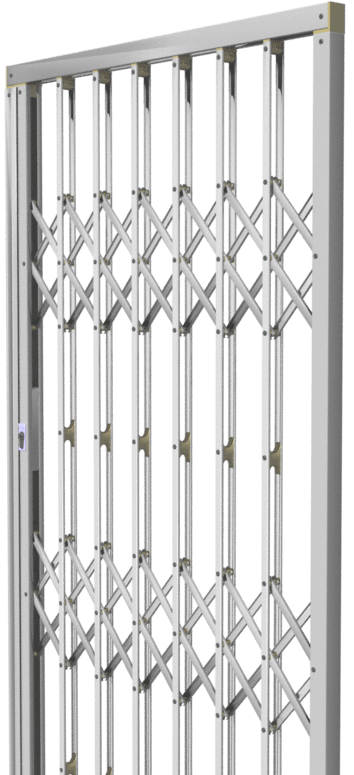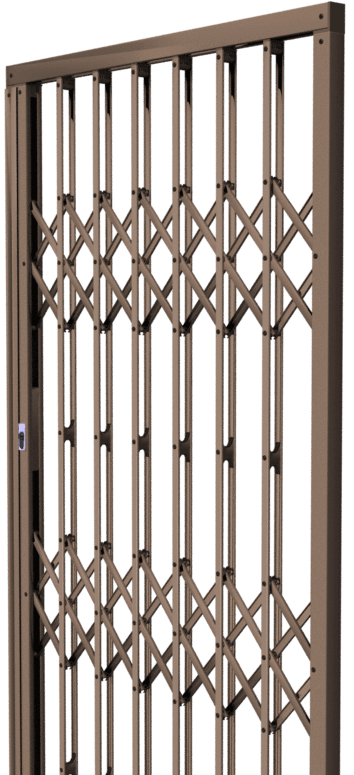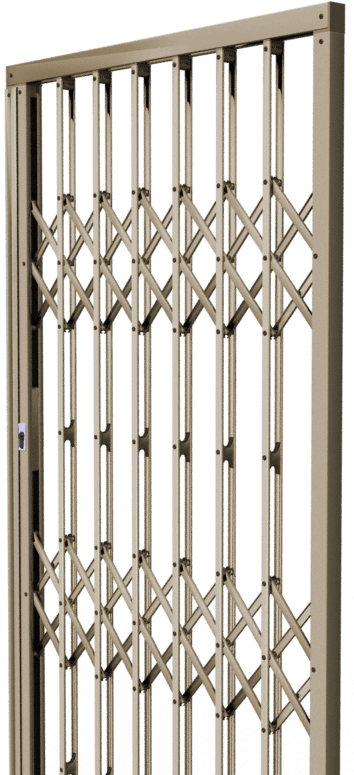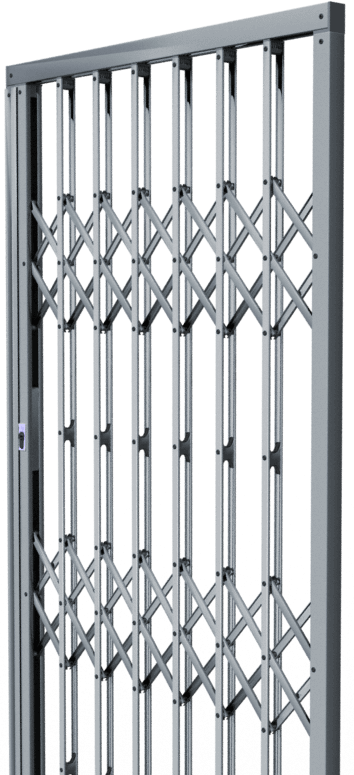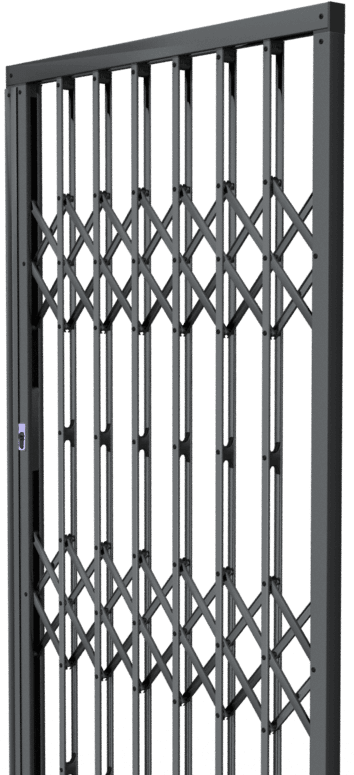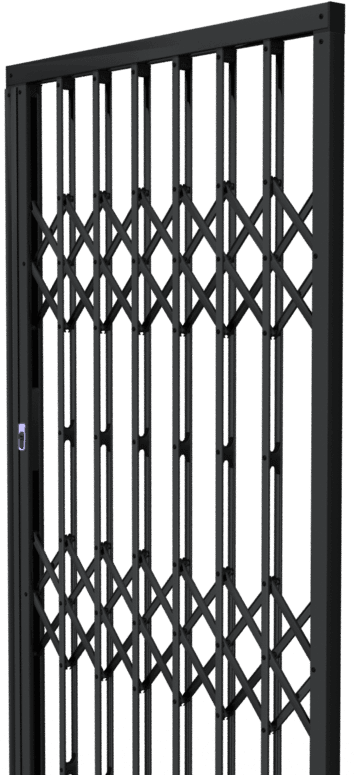 Trellidor Premium Retractable Gates come in 2 standard (White & Matt Bronze) and 5 non-standard colours (Sand, Light Brown. Matt Aluminium, Matt Charcoal and Matt Black). Special colours are available on request, allowing you to choose a colour to best suit your decor or your corporate colours.
All Trellidor products are finished in a state-of-the-art powder coating plant, as such the colours on this page will vary from the actual product colour. This is due to the difference in the way that light reflects off different mediums.
Corrosion Resistant Coating

The Trellidor powder coating system includes a pre-treatment process that enhances our products' corrosion and UV resistance. The powder coating is ideal for coastal and inland conditions and increases the lifespan of the barrier by retaining its quality finish.
FREQUENTLY ASKED QUESTIONS
Slam lock security gates are generally as strong as dead locks. Design tests carried out by the Trellidor Research and Development team have proven that the dead lock is the best defence against a determined attack on the lock by home invaders. The slam lock designed locks are traditionally weaker and more vulnerable under attack than the deadlock systems.