TRELLIDOR COROSTEEL INDUSTRIAL OVERVIEW
Trellidor Corosteel galvanised steel sectional overhead doors are neat, functional, all-purpose doors that are quick and simple to open using electric motors. They can be locked using shoot bolts on either side. Corosteel doors are well-priced, hard-wearing, and suitable for industrial buildings, large complexes, car parks, and other entrances.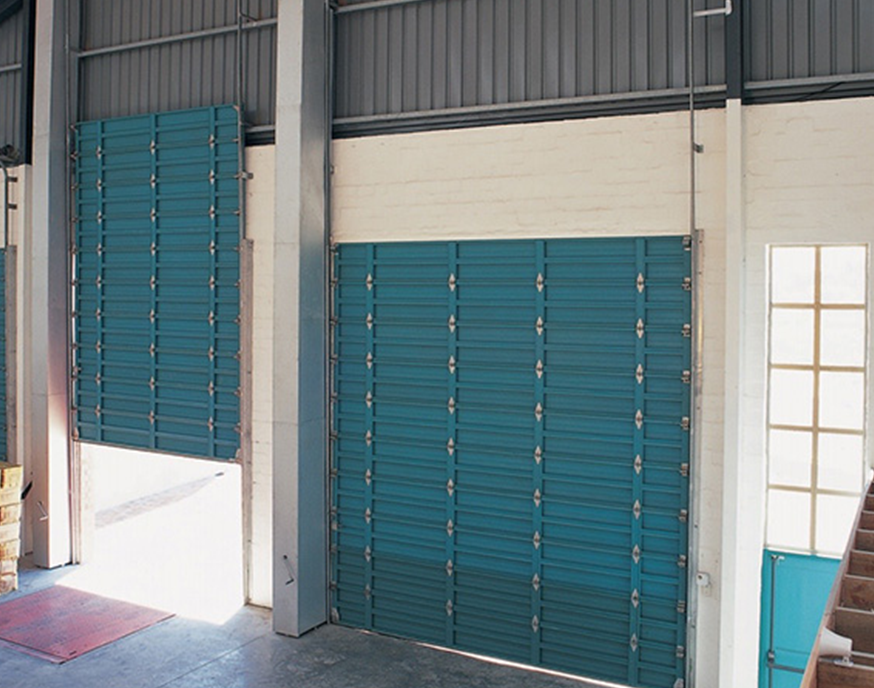 Corrosion Resistant
And Robust
The powder coating process results in a corrosion resistant finish. Galvanised steel panels, tracks, hinges and fittings are also corrosion resistant and provide long, trouble-free service. Neoprene bottom gasket seals protect the door from shock.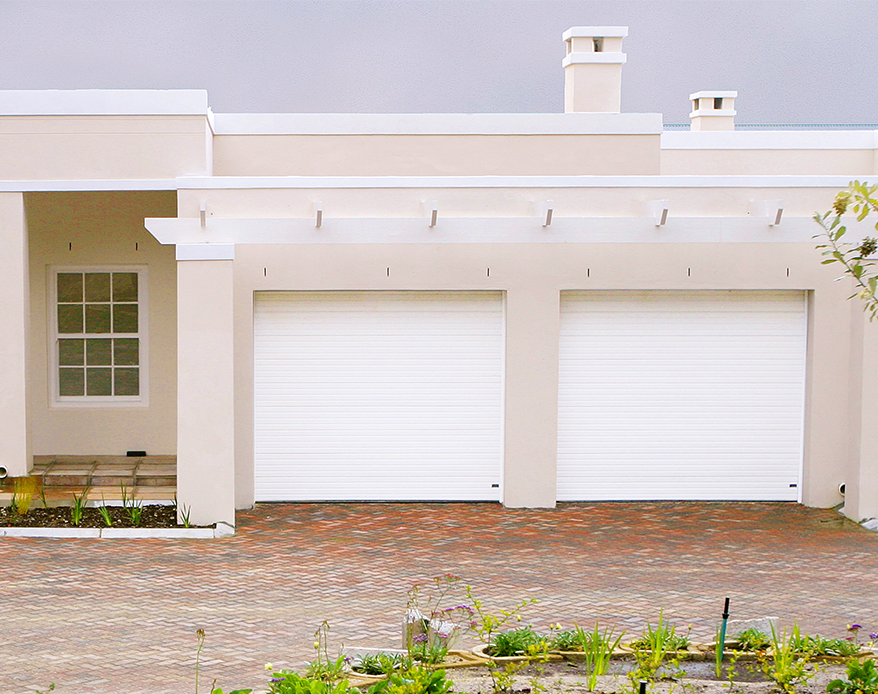 Designed To Customer
Specifications
Available as single or double doors that can be insulated for superior temperature and sound control. The doors can be punched to incorporate vision panels and ventilation holes, and they can be powder coated in specified colours.
They are neat and functional all-purpose doors. The corrosion resistant steel withstands industrial use. Damaged sections are easily replaced.
TRELLIDOR COROSTEEL INDUSTRIAL TECHNICAL
Trellidor Corosteel doors are neat, functional, all-purpose sectional overhead and vertical riser doors, ideal for larger spaces. They are robust enough for industrial use, corrosion resistant for an increased lifespan, and easy to repair by replacing any damaged sections. The doors are attractive in appearance and designed to be cost effective.
These doors are suitable for factories that require motorised entrance doors, large complexes needing doors that are simple and quick to operate, entrances to parking garages, and industrial facilities with multiple openings such as despatch areas.
Door panels are manufactured from corrosion resistant horizontally galvanised steel, roll-formed to a profile of 225 by 0.8mm gauge material. Two modules are riveted together to form one 450mm high section.
Doors can be punched to incorporate vision panels and ventilation holes.
Fitted with custom manufactured tracks, hinges, and fittings in galvanised steel for corrosion resistance and long, trouble free service.
Custom crafted to suit openings up to a maximum of 2.2m wide by 2.5m high.
Can be made up to double door widths and abnormal heights. Please consult with our team for more details.
A Neoprene bottom gasket seals and protects the door from shock.
Can be locked using shoot bolts on either side.
Powder coated in customer's choice of colour for additional corrosion protection.
Trellidor Corosteel doors are custom crafted to suit openings up to a maximum of 7.5m wide by 9m high.
They are available in three different formats, depending on the requirements of the location:
STANDARD sectional overhead with tracks that lift the door up above the opening and inwards at a 90° angle (or aligned to the roof pitch).
HIGH LIFT sectional overhead, that lifts the door vertically in its tracks to a specified height before bending inwards.
A VERTICAL RISER that lifts the door straight upwards in vertical tracks, and not inwards.
Trellidor Corosteel doors are powder coated in colours specified by the customer, including corporate colours.
All Trellidor products are finished in a state-of-the-art powder coating plant. The Trellidor powder coating system includes a pre-treatment process that enhances our products' corrosion and UV resistance. The powder coating is ideal for coastal and inland conditions and increases the lifespan of the barrier by retaining its quality finish.
Should you have any concerns or would like to see the actual powder coated colour, please speak to your Trellidor consultant who will be able to provide you with a physical sample.
Trellidor and The Ultimate Crime Barrier are registered trademarks of Trellicor (Pty) Limited. As a conscientious consumer please remember that given enough time and the right tools, all security barriers can be breached no matter how well they're constructed. As a responsible manufacturer, however, we endeavour to design, engineer, test and install all our products to give our customers the best possible security barriers the technology at the time allows.