With Trellidor available in 20 countries worldwide, you now have the unique opportunity to expand your target market by strategically positioning your business in the industry.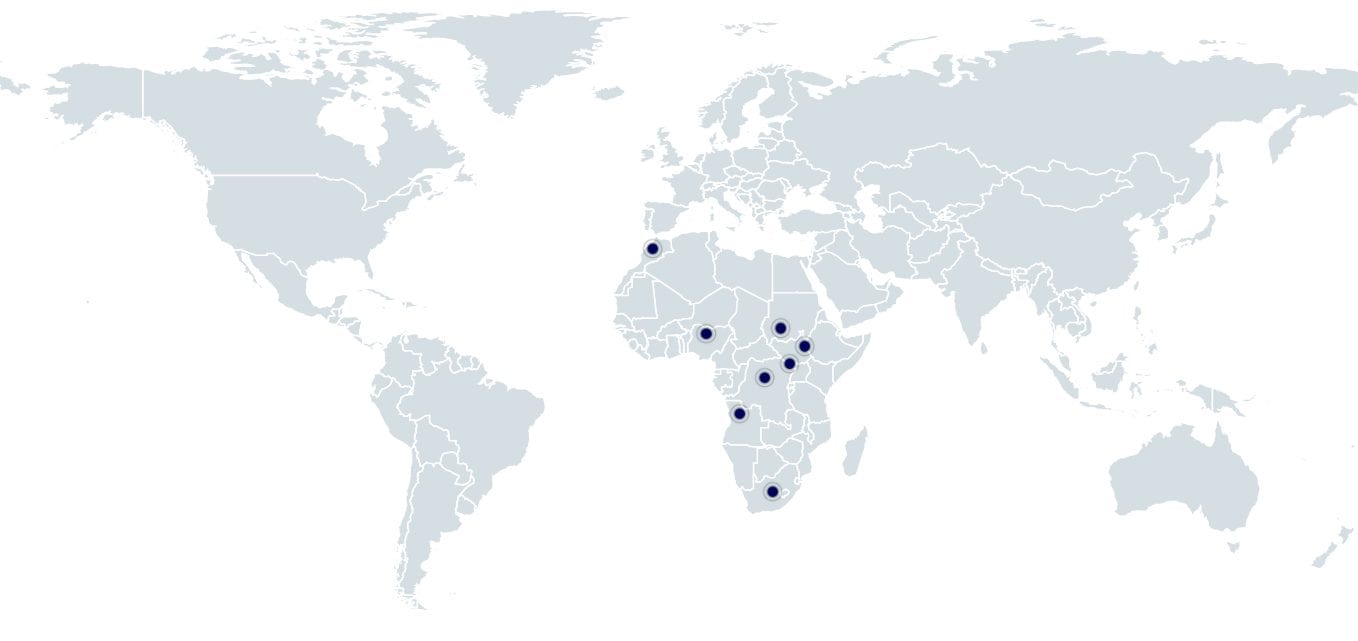 Trellidor sells its range of barrier security products through a highly successful franchise network at home in South Africa and many other countries around the world. The Trellidor franchise model empowers entrepreneurs, providing them with the opportunity to distribute a strong brand in an exclusive trading area with solid support from the multi-skilled Durban head office team.
Trellidor Holdings Ltd has been listed on the Johannesburg Stock Exchange since 2015. This allows Trellidor franchise owners access to an extended range of high quality home improvement brands to further grow their business.
Proof that the unique Trellidor franchise model works is that the South African franchise network has grown from 10 outlets in the mid-90's to over 70 in 2017. The Trellidor International network has grown to over 22 countries in Africa and on other continents. Franchise numbers continue to expand along with the company.
Expand your own business quickly using proven brand and business operating methods.
Trade in a well-defined, exclusive trading area..
Strong and resilient market even during economic downturns.
Trellidor Franchise Agreement clearly defines franchisee/franchisor roles and trade terms.
Dedicated support and mentoring from the Durban head-office team.
Induction and training provided for franchise owners and staff.
Local area marketing supported by national brand campaigns in various media.
Factory-based technical team assists with queries.
On-line ordering and administration systems for efficient ordering, tracking and delivery.
Become part of a business with a 40-year track record and listed on the JSE.
A hands-on and owner operated approach to your own business, willing to manage it on a day-to-day basis.
A strong customer service oriented work ethic.
A proven sales track record.
Technical and administrative skills that can be verified, preferably in a related industry.
The ability to manage the franchise professionally and to the standards set by Trellidor.
The motivation to work towards performance targets.
Sufficient financial resources to purchase the franchise.
A full business plan, to be submitted to Trellidor head office by an agreed date.
Apply for your own Trellidor franchise!