Aluminium roller shutters are an effective form of security for doors and windows. Closed roller shutters protect people and property from robbery, vandalism, wind, rain, hail, and sound. Roller shutter doors are custom-made to fit doors, windows, passages, retail counters and a variety of other openings both indoors and outdoors.
Residential, commercial, industrial, and outdoor roller shutters are all similar in appearance. They consist of a series of horizontal slats hinged together through an interlocking system to form a solid barrier called a 'curtain' when lowered down to close an opening. The curtain of slats rolls up into a compact shutter box when opened.
Why choose Trellidor
Rollerstyle roller shutters?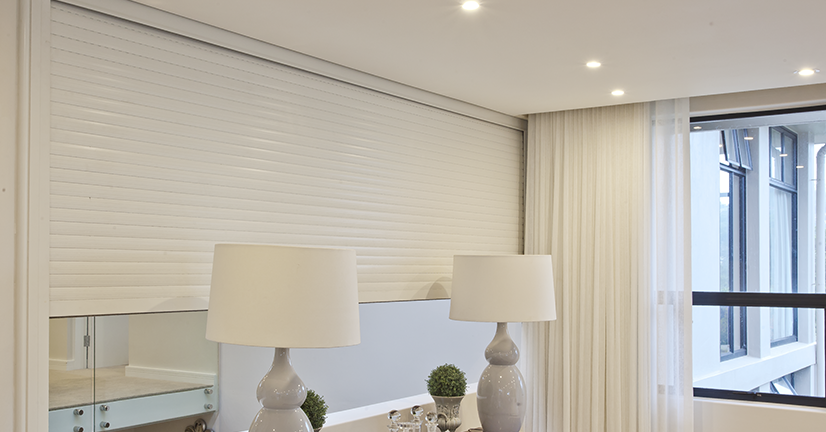 The Trellidor team believes that everyone has the right to be safe, whether it's at home or work. The company was established over 45 years ago and we have installed over four million security doors and windows in South Africa and around the world. We design and manufacture our products to protect people and assets.
Our Rollerstyle roller shutter doors are treated against corrosion and powder coated so that they can be used in coastal as well as inland locations. We provide every customer with warranties that are realistic and fair and guarantee excellent after-sales service.
For our customers' peace of mind, we invest in third-party testing and certification of our high-end designs to ensure that our entire range provides the best protection on offer.
Aluminium roller shutters custom made for doors and windows.
Motor options include solar power, manual over-ride, battery back-up.
Obstacle sensors options.
Can be linked into 'smart home' automation systems.
Can be retro-fitted or fully integrated into the design of a new building.
Unobtrusive side guide channels can be recessed into walls.
Controls include wall mounted panel, hand held remotes.
Neat, compact shutter box can be recessed in wall or ceiling cavity depending on location.
Can assist with internal temperature control and sound insulation.
Provides excellent security in lock down position.
Carry warranties against defective workmanship, materials and corrosion.
To open and close a roller shutter, the curtain of horizontal slats travels up and down inside guide channels, one on each side of the curtain. These guides can be recessed into the wall for a neat installation.
Most roller shutters do not need a bottom channel, so there is no tripping hazard on the floor and it is not necessary to cut into the floor to fit a track.
The exception is high-risk locations, where a bottom channel may be specified for additional protection.
The Trellidor range of roller shutter doors is motorised. This makes them easy and convenient to use with a hand-held or wall-mounted control device. Motorised roller shutters can be integrated into the automated central control system of a building, whether it's a home or business complex.
The roller shutter door motor is housed in a shaft in a neat, compact box at the top of the opening. The curtain of slats is suspended from the shaft and rolls around it to open or close. With planning during a new build or an alteration to an existing building, the shutter box can be hidden inside a ceiling cavity and out of sight.
A simple manual override kit can be purchased. This is useful for roller shutter doors in South Africa and other parts of the world where power outages occur frequently.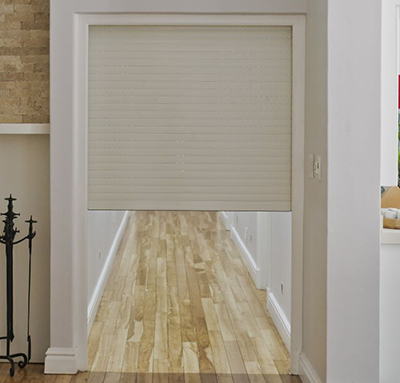 RS40 Single Wall Roller Shutter with 40mm wide slats.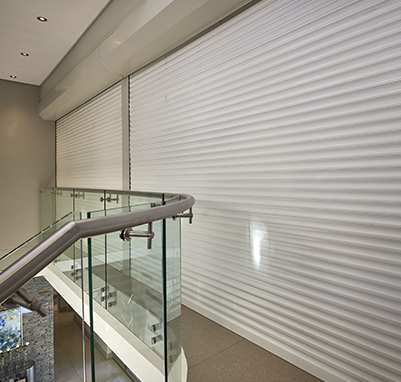 RH40 Double Wall Roller Shutter with 40mm wide slats.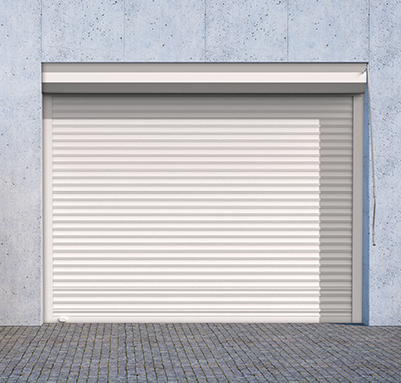 RH40 LOCKDOWN ROLLERSTYLE SHUTTER
RH40 Lockdown Double Wall Roller Shutter with 36mm wide slats that alternate with 7mm wide actuators.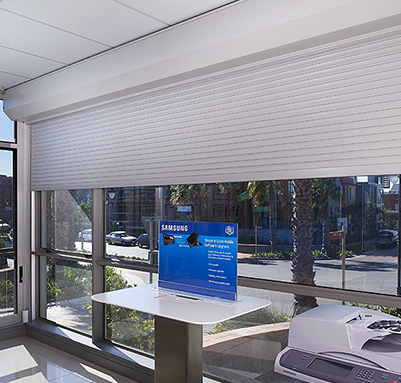 RH55 Double Wall Roller Shutter with 55mm wide slats.
ROLLERSTYLE SHUTTER OVERVIEW
How do Roller Shutters Add Value?
Roller shutters have the following features and benefits that add value
to any building, residential, commercial, or industrial.
Choose the colour of the roller shutter powder coating from a wide range of options.
Shutters are made according to the dimensions of the door or window opening.
Optional extras such as safety sensors and manual override kits are available.
Roller shutters can be installed during building construction or in an existing building.
They can be fitted internally or externally and to windows, doors, and safe havens.
The installation process causes little disruption and is relatively quick.
Aluminium roller shutter doors are neat enough to blend in seamlessly inside homes.
There are models purpose-designed for residential, commercial, and industrial buildings.
The range includes the RH40 Lockdown Shutter with anti-lift Actuators to protect against vandalism, rioting, and theft of assets.
Roller shutters provide security as well as privacy when rolled down into the closed position.
In addition, they provide thermal insulation and a reduction in energy usage costs.
Plus they protect against poor weather conditions and provide acoustic insulation.
Where to use Rollerstyle Shutters
Trellidor Rollerstyle aluminium roller shutter doors provide effortless protection for homes and businesses. They deliver a neat, compact security solution for doors & windows, and are also a leading security barrier for the following locations: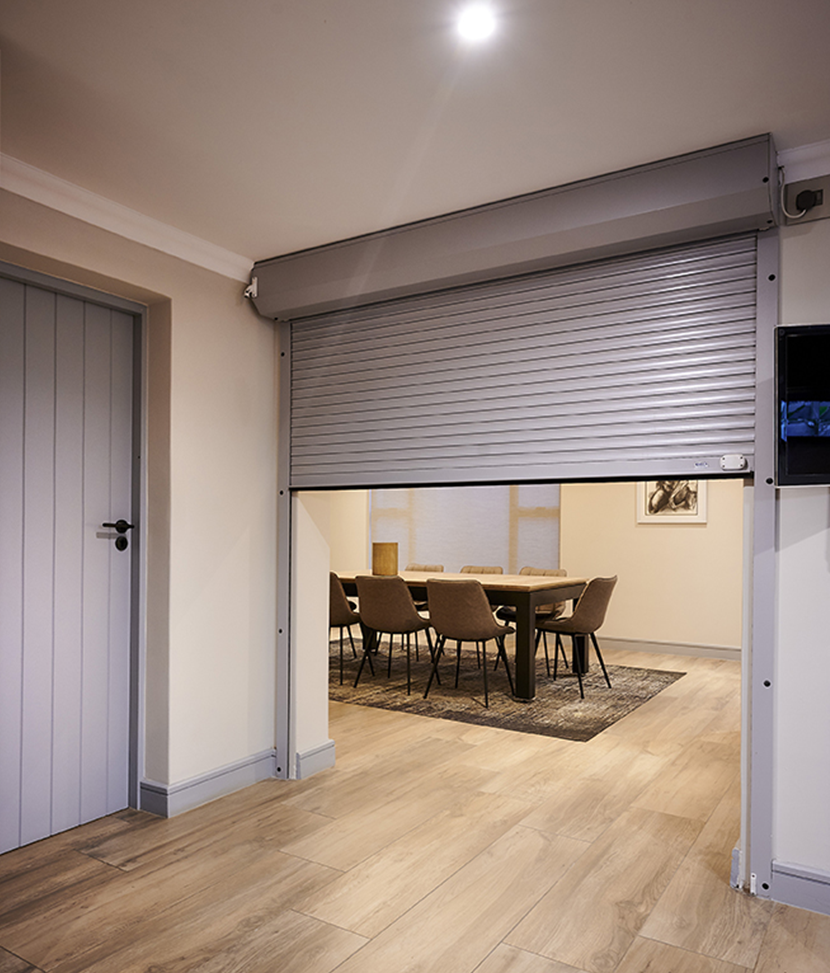 Who can use Trellidor Rollerstyle Shutters?
When to use Trellidor Rollerstyle Shutters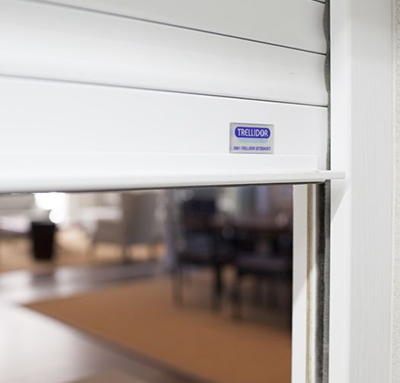 Roller shutters are the strongest form of protection and are made to measure; making it difficult for anyone to break into them. Roller shutters also shut out bad weather. They block out rain wind, and heat.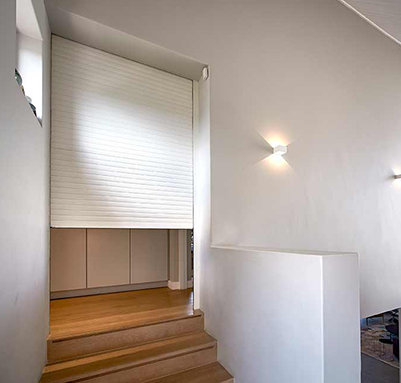 Roller shutters can be installed around your home when locking up at night, and you can do that at the touch of the button, which creates a safe zone for you when you are sleeping.
External roller shutters are fully automated, enabling you to open and close them using a hand-held remote or a control panel fixed to the wall.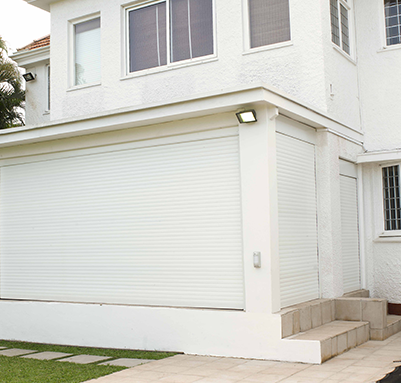 When you are not around, roller shutters will give your home and business complete protection; ensuring that you have peace of mind when you are away on holiday or whenever you leave both unoccupied.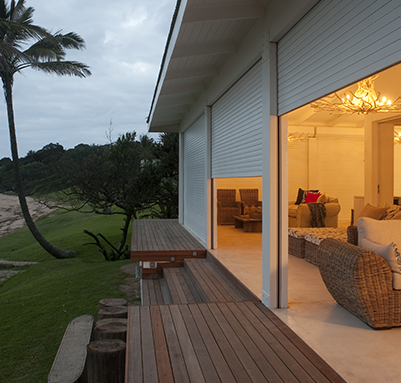 You can install roller shutters internally or externally to secure your holiday home to prevent break-ins from occurring. These shutters are simple to fit your windows and doors for protection.
Roller shutters can also protect your holiday home from bad weather, and they also extend to your living space when they are installed right outside of your entertainment area.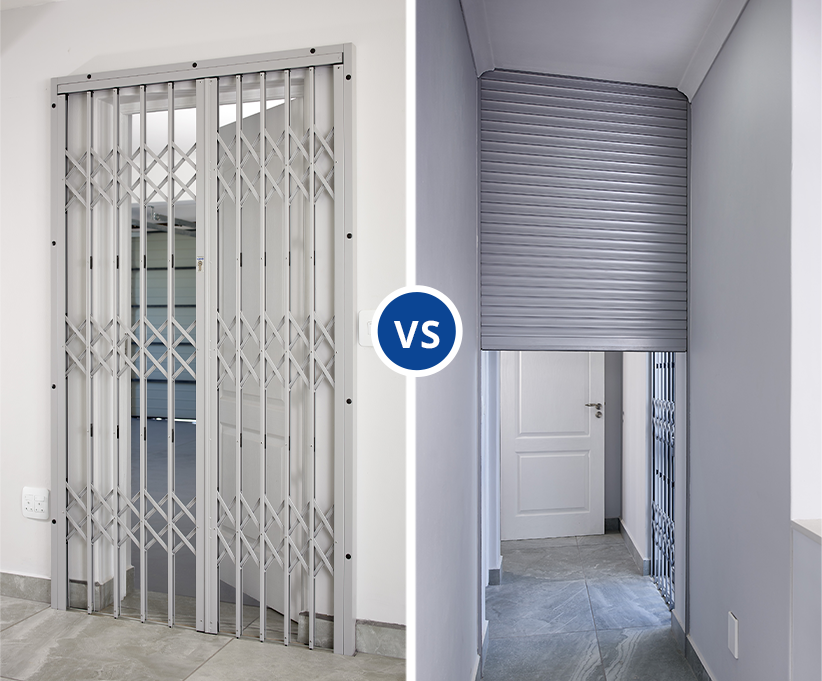 Retractable Security Gates
VS Roller Shutters
Retractable security gates slide from side to side by hand. They are locked using a key with a dead lock or slammed closed with a slam lock. Retractable gates have a bottom track for extra strength and easy sliding. You can see through the gates when they are closed and locked.
By contrast, roller shutters glide up and down inside side guides. They can be automated and operated at the touch of a button. They do not need a bottom track. You can't see through locked down shutters unless some of the solid slats have been replaced with punched viewing panels.
Retractable security gates and roller shutters both provide excellent protection so to help decide which is best for you, read this ARTICLE.
Security Shutters
VS Roller Shutters
Louvre security shutters are all-in-one burglar proofing and blinds for windows and doors. They are made to match the format of the window or door, e.g. bi-fold glass doors will have bi-fold security shutters next to them for protection when closed. The shutters are usually fitted internally and are locked with a key.
Roller shutters are similar in that they are also an all-in-one barrier. They provide burglar proofing and cover the doors or windows when closed. They are different in that they roll down from a shutter box to lock down the opening, either internally or externally. They can be motorised for remote control.
Security shutters and roller shutters both offer a high level of protection, so to help you choose the best one for you, READ MORE.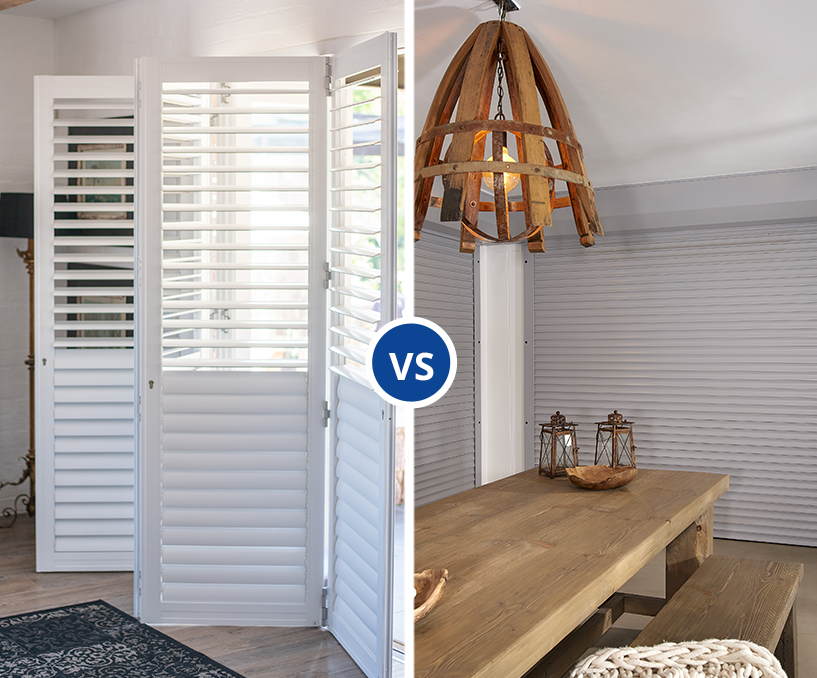 Explore our Roller Shutters Web Stories
FREQUENTLY ASKED QUESTIONS