The 2015/2016 financial year was a successful one for Trellidor, with Trellidor Holdings Limited listing on the Johannesburg Stock Exchange in October. A large part of our success is our route to customer via a vibrant network of Trellidor franchises and every year we recognise our award winners amongst those franchises.
The champions are the franchises that rose above the competition in their category, showing the highest percentage of Rand growth over the previous year. We also have a number of special awards, including the Managing Director's Award and Product Sales winners.
The RSA category winner title holders for 2015/2016 are:
Category A: Trellidor Port Elizabeth North, owned by Jaco Swanepoel.
Category B: Trellidor Cape Town Southern Suburbs, owned by Peter Snijman and John Petersen.
Category C: Trellidor Pretoria North, owned by Jaco Visser and Willie van Heerden.
Category D: Trellidor Hermanus, owned by David Botha (recently purchased by Don Munro).
Category E: Trellidor Newcastle, owned by Duart du Plessis.
The Franchise that came on top overall was Hermanus, with an incredible 94% increase in Rand growth over previous year. Owner David Botha attributes this to a property boom in the Hermanus region as well as total commitment to customer service that gave us enviable word of mouth referrals.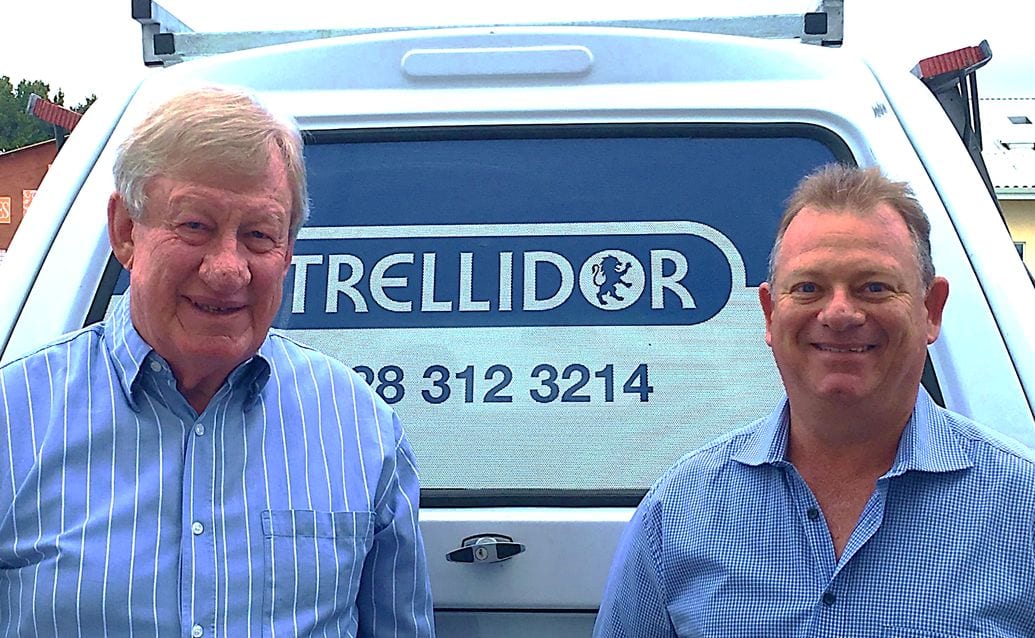 Managing Director's Award
The MDs Award is conferred at the discretion of management and depends on a number of factors. This year it went to the Trellidor Rustenburg franchise, owned by Robin Spencer-Scarr and managed by Sarie Gordon.
It is an honour for the Rustenburg team to win the MD's Award and, needless to say, it would not be possible for us as a franchise to be successful without the amazing support we receive from the staff at head office, said Robin and his staff.
Product Awards
The product awards go to those RSA franchises that sold the highest number of units of a particular product in the Trellidor range. These awards went as follows:
Trellidor Cottage Guard Trellidor Port Elizabeth South, owned by Ferdi and Telana Pieterse
Trellidor Rollerstyle Trellidor Sandton, owned by Henry Angove
Trellidor Clear Guard Trellidor Nelspruit, owned by Kobus Eckard
Trellidor Polycarbonate Bar Trellidor Knysna, owned by Bryn Elliott
Congratulations to all our winners!