The Compendium Sunday Tribune Hill2Hill mountain bike marathon that takes place between Pietermaritzburg and Durban this weekend has an added feature this year. The Trellidor Ultimate Back 2 Back Challenge is a huge test, with riders completing both the 45km race on Saturday, September 17th and the 100km event on Sunday. Those that rise to the occasion will get a new Back 2 Back medal as well as the accolades of taking part in this taxing challenge.
"It's the first time there has been a challenge of this sort at this wonderful weekend of racing and we're thrilled to be able to introduce a new element to the event," said Kevin Bonner of Trellidor.
The weather is expected to be perfect for the two days of racing, so organisers expect the turnout to be good and the racing highly competitive. There will be 1000 riders taking part each day. The 45km half marathon to be held on Saturday 17 September 2016 is from Cato Ridge Golf Club to the Shongweni Polo Club at Hillcrest. The full 100km marathon on Sunday 18 September is raced from Hilton to the same venue in Hillcrest.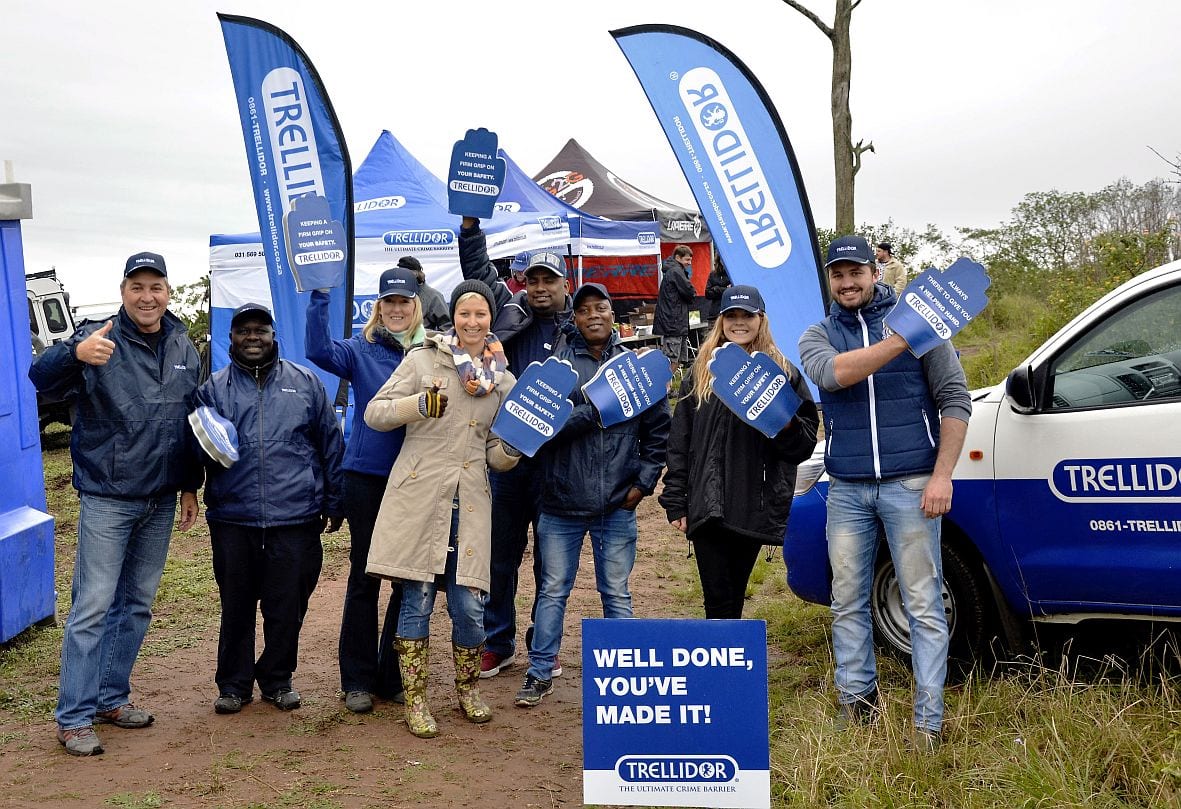 Trellidor supports riders
Trellidor will be manning a water table on the famous Bartlett's Hill during both races and has also erected a Trellidor Safe Bike Park where participants can take advantage of the added security and leave their bikes in safe hands while they relax post racing. There will be a Bike Tech Zone to ensure bike safety.
Cash prize sponsored by Trellidor
"We're also sponsoring cash prizes for the first male and first female with the shortest time for both the 45km and 100km races and an additional spot draw prize in which someone will win R5 000 worth of Trellidor security barriers," said Kevin.
"This race is very close to our hearts as our Trellidor team rides it in honour of our colleague Greg Roux, who sadly passed on a few years ago. Greg was an avid cyclist but never got the opportunity to participate in this particular race, which ends close to where he lived. Many of our staff members will be assisting at our water table and cheering them on."