Shutters are big news in home décor trends and its not hard to see why. They are easy on the eye and practical at the same time. Plus, they blend in beautifully with any home style, from cosy traditional to cool beach house to serene Scandinavian schemes. Trellidor supplies security shutters, louvre shutters, roller shutters and lockdown shutters. We explain how to choose the best option.
Security shutters
Aluminium louvre shutters that provide security for homes in high crime risk locations are designed to block out any attempt to break into a home. This type of shutter is also used to protect valuable possessions in the homes of high net-worth people.
What qualifies them as 'security shutters' is:
Internal strengthening features that are built into the construction of the shutter
High grade, patented Trellidor locks that open from both sides
Professional installations that include tamper-proof fixing systems
They can be used as a stand-alone window treatment, with no need for curtains, blinds, or other forms of burglar proofing. They can also be used as room dividers, patio doors, safe zone doors and security doors.
Trellidor security shutters look like ordinary louvre shutters, but they are specially engineered to withstand an attack by criminals. They provide a world-class level of protection against intruders but with lovely, streamlined style and no external clutter like rods or other operating mechanisms.
Use them in white for a fresh feel in a coastal home or to enhance a French country look. Black or charcoal works perfectly with urban industrial décor. Or try matt aluminium in a contemporary home.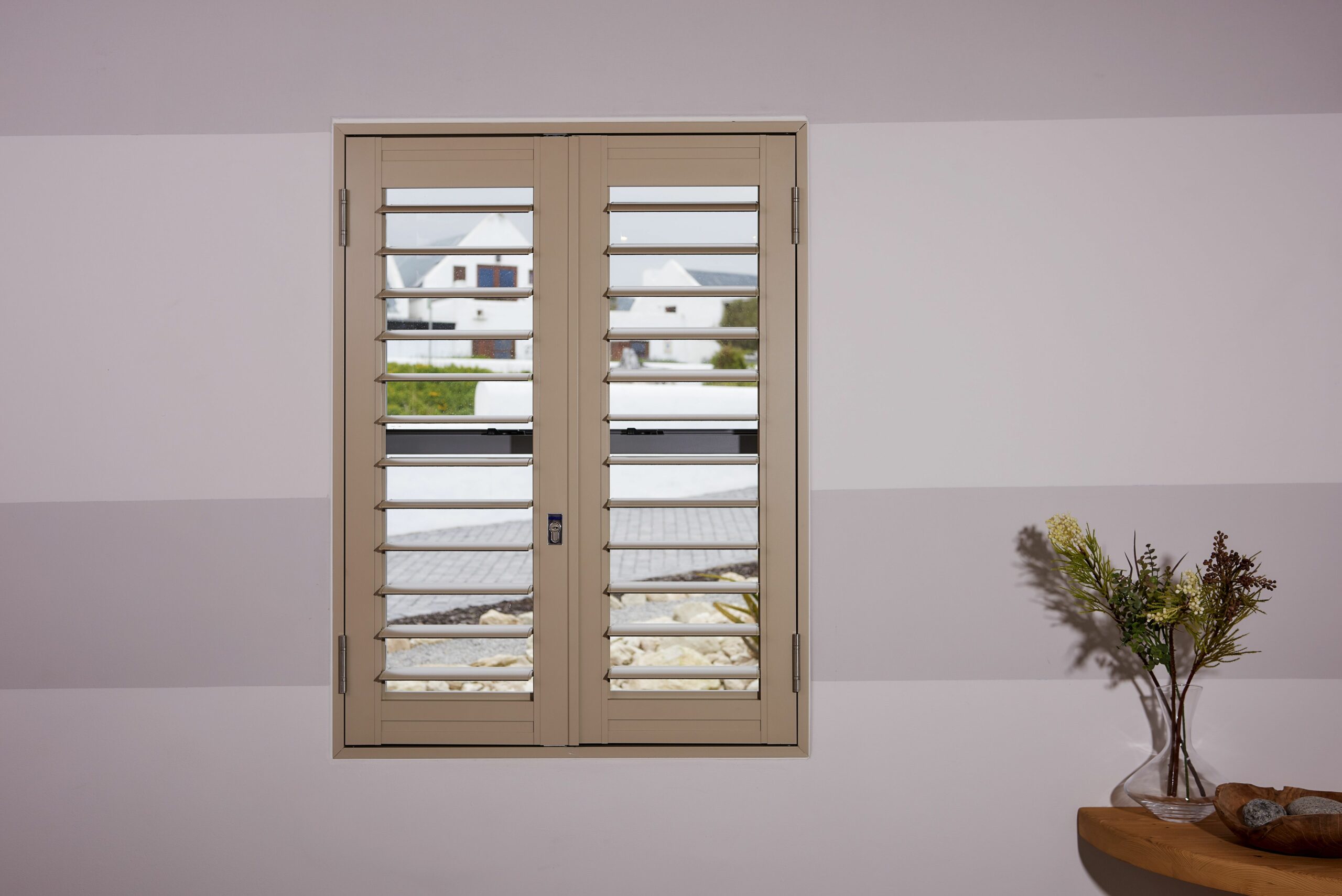 Estate shutters for enclosed neighbourhoods
The standard version of the Trellidor security shutter is ideal for homes in gated communities and security villages. These louvre shutters are strong enough to protect homes against a break-in, but that is not the reason people love them.
Their main attractions are:
Affordable and cost-effective
Attractive S-shaped louvres for good air flow even when the shutters are closed and locked
Louvres can be tilted by hand for just the right amount of privacy and light penetration
Patented Trellidor locks open from both sides
Like security shutters, you don't need curtains, blinds, or burglar bars if you install estate shutters. They do the job of all three, saving unnecessary financial outlays.
These shutters can be custom-made for windows, doors, patios, passages, and room dividers. Trellidor estate shutters have uniform frames across all configurations and a variety of bottom tracks to suit different installations, so they are a versatile window and door solution.
Interesting colours, apart from the ever-popular white, are bronze or light brown for rustic bush lodge homes and sand for a coastal estate home with a soft colour palette.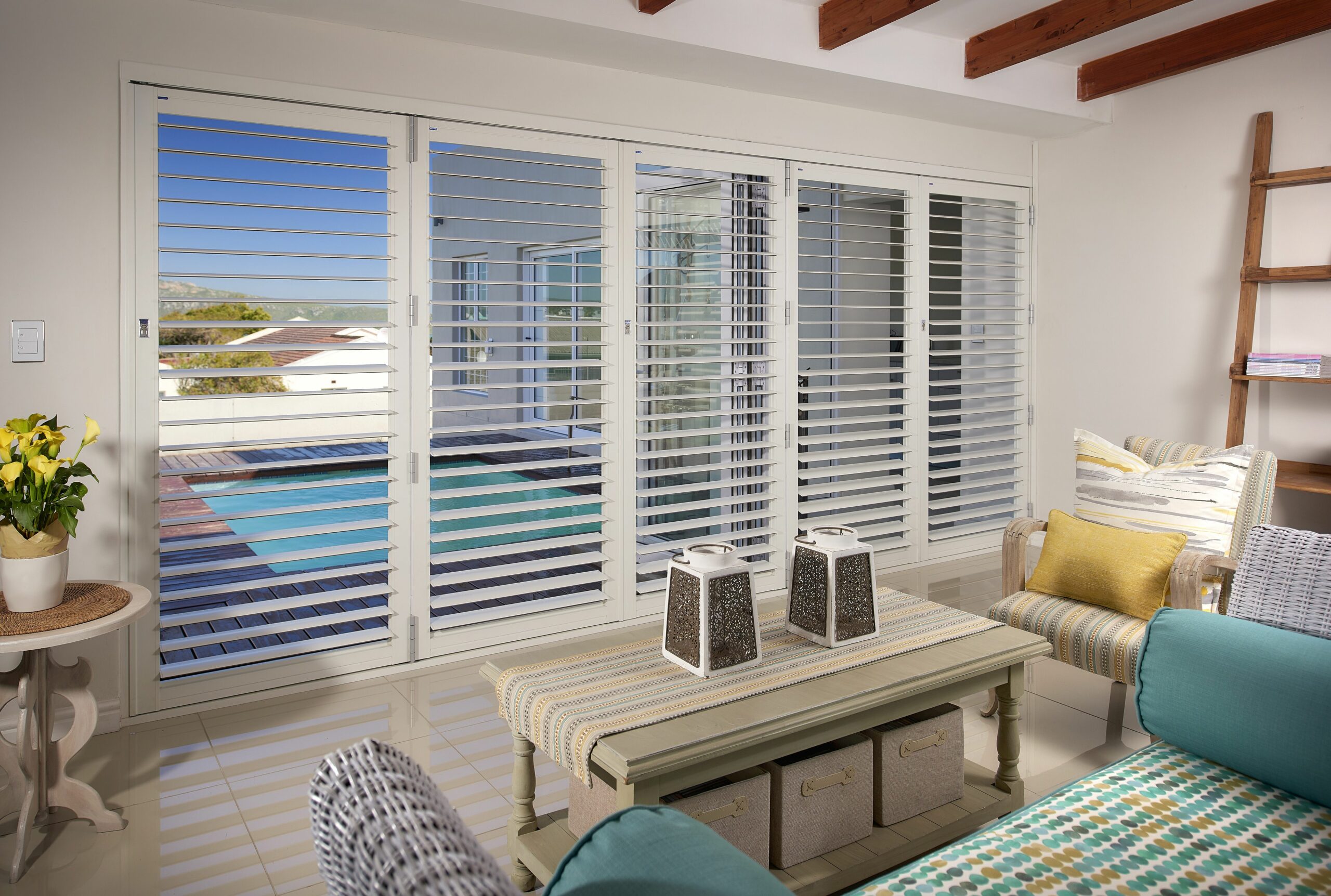 Rollerstyle shutters
Roller shutters bring to mind hard industrial architectural styles or minimalism. But they can, in fact, be used in conjunction with any home style because this type of shutter is rolled up and out of sight when you don't need them for protection or to let in light and air.
The benefits of Rollerstyle aluminium shutters are:
They offer robust protection but are streamlined and unobtrusive
They can be motorised and remote controlled for the ultimate in convenience
When rolled up, they open the full window or door space
When down, they provide safety, privacy, and protection from the weather
No bottom track is required, so there is no tripping hazard
Rollerstyle shutters are a good choice if you have a spectacular view that you don't want blocked during the day. Or if your home is left vacant for any length of time, because when all your door and window shutters are closed, they prevent anyone from getting inside.
These shutters are very successful in extending your entertainment area if you get them installed around the perimeter of a patio off your living area. With the shutter closed, you can open up the doors to the patio and use it no matter what the weather. Roller shutters also keep you safe in this space at night.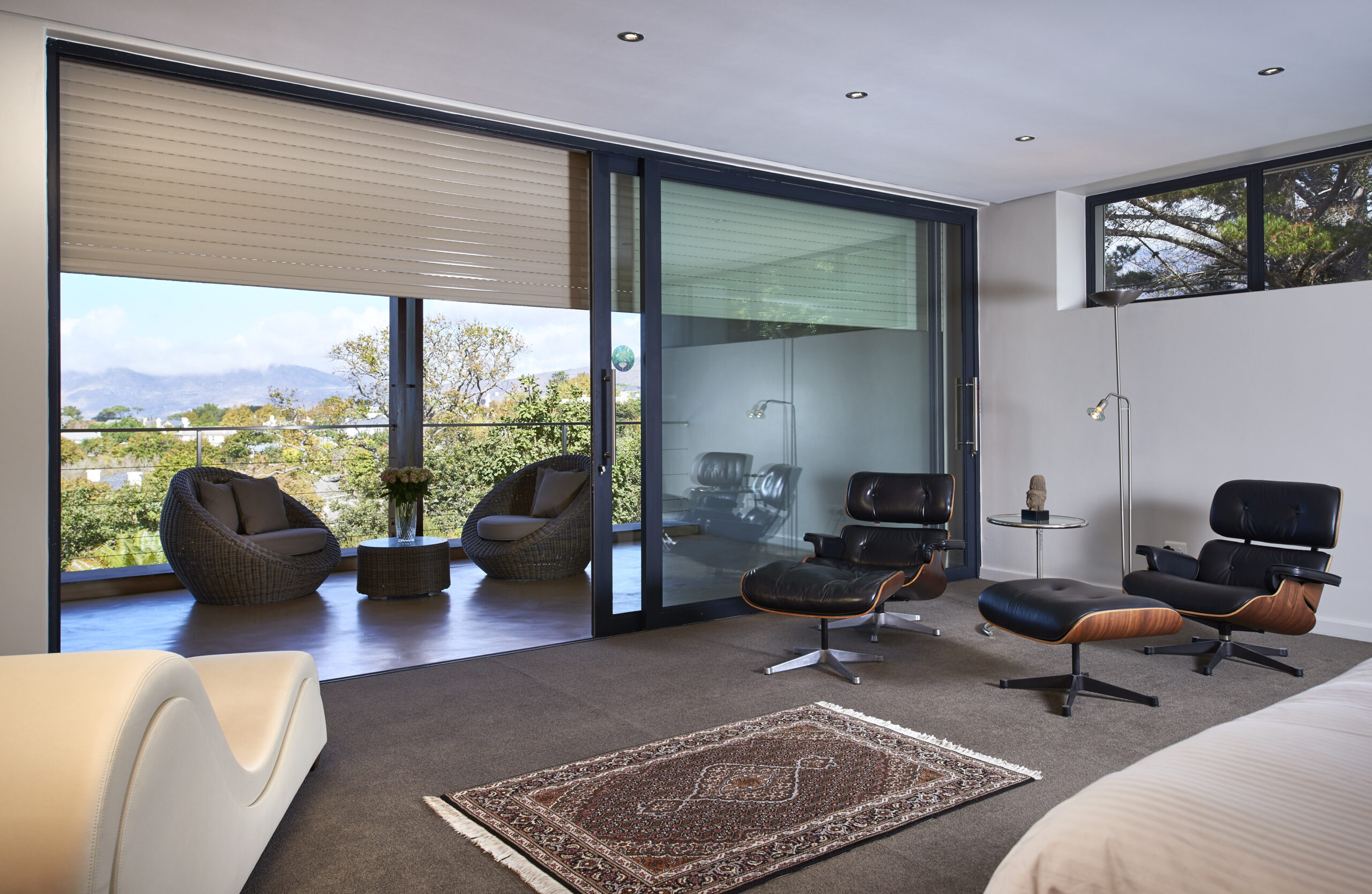 Rollerstyle lockdown shutters
Lockdown shutters are roller shutters on steroids. This unique shutter from Trellidor uses a non-mechanical system of custom-designed slats and guide channels that work together to keep the shutter closed once locked down. This system creates a roller shutter that locks so securely in place that the shutter is virtually impossible to lift once rolled down into position.
If you need this type of shutter for your home, its because you have high value items that need protecting such as a gun safe, a valuable wine collection or rare artworks. Or it's because you face a constant threat of kidnapping or personal attack or keep a large amount of cash on the premises.
The Trellidor Rollerstyle Lockdown Shutter can be powder coated in a colour of your choosing, but their main benefits are:
In the lockdown position, the shutter is virtually impossible to lift up
Automated roller shutters can be conveniently operated using a remote control
For safety reasons, the shutter is fitted with an easy-to-use manual override system
The double walled slat system makes it an extraordinarily strong aluminium shutter and assists with heat control when closed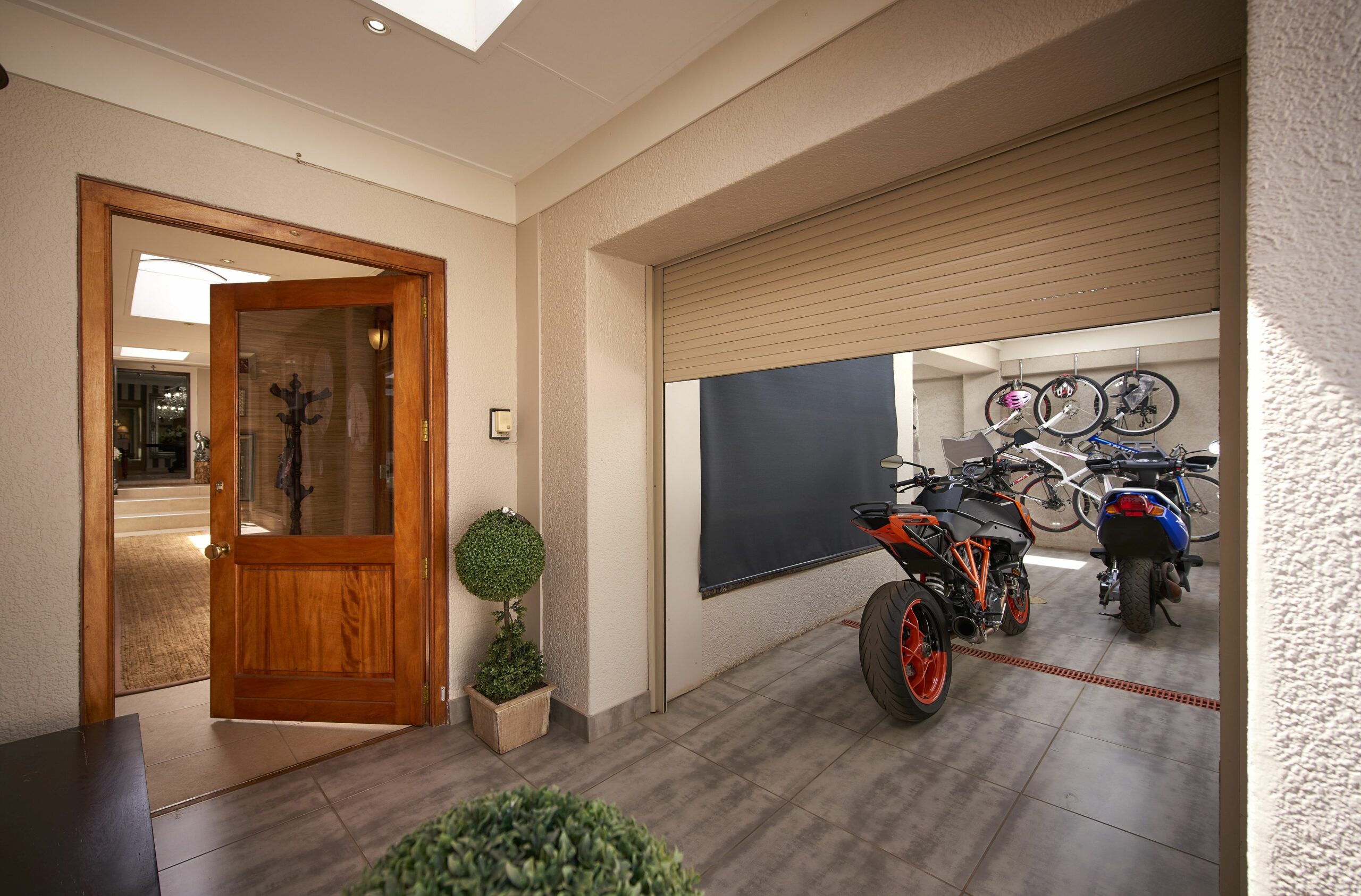 If you are considering shutters for your home, it's a good idea to call in an expert from your nearest Trellidor outlet. They will bring you product samples, do a security assessment for you, and advise on the best shutters for your needs and budget.
Find out more about security shutters, estate shutters, rollerstyle shutters and rollerstyle lockdown shutters