The origin of wooden and aluminium Venetian blinds
Venetian blinds have been used as window coverings for centuries. The first patents for these blinds were taken out in the 1700's in Europe. Eighteenth century traders from Venice brought the design of these blinds back from Persia, where they are thought to have originated. Today, Venetian blinds are still very popular in homes and offices. They are made from a wide variety of materials, including wooden blinds and aluminium blinds.
Types of Venetian Blinds
Venetian blinds are manufactured from a number of different materials. The slats can be made from plastic, wood, faux wood, bamboo or metals such as aluminium.
The type you choose will depend on factors such as:
Budget – good quality wooden blinds are more expensive than wood substitutes.
Décor – brightly coloured aluminium blinds may suit your décor better than toned-down wood.
Slat size – some blinds are available in 50mm slat width only, whereas others are also available in 25mm wide slats.
The benefits of using Venetian Blinds
With so many types of window blinds available, why decide on Venetian blinds? There are many reasons for this, apart from the fact that they are very attractive once fitted to the window.
Firstly, they are lightweight and easy to pull up when you want to let in sunlight and see the view outside. There is also the option of simply tilting the slats to control the amount of light and air that you require. This allows you to regulate the level of your privacy by preventing people from seeing into your home or office.
Secondly, Venetian blinds have a short stacking height. When you pull up the Venetian blinds using the cords, they don't take up a lot of your window space. The slats stack tightly together into a small space, whether they are 25mm or 50mm in width. This feature makes Venetian blinds perfectly suited to small windows as well as large ones.
Thirdly, Venetian blinds made of any of the materials on offer add a crisp, modern look to just about any décor style, from 1930's Art Deco apartment blocks to minimalist, Bauhaus influenced home architecture, to contemporary homes that draw on a number of architectural and décor trends.
Lastly, wood and aluminium Venetian blinds are easy to keep clean. They need a light dusting with a soft cloth on a regular basis. If they get dirtier than usual, wipe the top and bottom of each slat with a soft cloth dampened in a mild solution of dishwashing cleaning liquid.
Wooden Venetian Blinds
There are several types of wooden Venetian blinds on the market. Each has its benefits and unique features to take into account when deciding which route to go.
Here are some of the varieties of Venetian blinds and the features and benefits of each type.
Natural wood Venetian Blinds and their features
Taylor Blinds offer made-to-measure wooden Venetian blinds made from Basswood. This type of wood is sourced from renewable plantations in the Far East. It's a sustainable material and good for the environment, making it a guilt-free option in an age when global warming has become a serious concern.
Natural wood Venetian blinds are one of the oldest forms of window blinds. They complement many décor styles, especially the trend towards wooden flooring and furnishings.
The attractive features of these natural wood Venetian blinds include:
The Basswood is UV treated.
It goes through a kiln to stabilise its properties.
They are durable window dressings.
There is a wide variety of slat colours and textures.
Cords, tapes and bottom rails are colour co-ordinated.
Wood substitute Venetian Blinds and their features
Styro-Wood Venetian blinds are Taylor Blinds' wood substitute Venetian blinds. The slats are made from a polystyrene resin base and have a wood-look effect.
The benefits of this are:
They don't warp or fade, like some natural wood products.
They can be installed in situations where wood is unsuitable, e.g. moist, humid or damp rooms or climates.
This makes Styro-Wood Venetian blinds ideal for kitchens and bathrooms.
Clean, white Styro-Wood Venetian blinds really pop against the contrast of paint colours such as the misty blues and greens and energetic corals that are trending right now.
Bamboo Wood Venetian Blinds
Bamboo wood is considered one of the eco-friendliest materials available. It makes excellent Venetian blind slats as it is durable and can withstand sunlight for extended periods of time.
Taylor Blinds manufacture bamboo wood Venetian blinds in a number of colour options. They all have a protective UV coating to maintain their colour and prevent it from fading in harsh sunlight.
Read more about the benefits of Bamboo Wood Venetian Blinds.
Aluminium Venetian Blinds and their features
The benefits of aluminium Venetian blinds are that there is a huge range of colours, a number of finish effects to choose from and a range of interesting trend-led designs.
Aluminium blinds features include the fact that they are rust proof and suitable for homes and offices at the coast as well as inland. There is a colour and design to suit any décor scheme. They can be used in homes as well as offices and commercial buildings, providing a sleek, contemporary window treatment.
Taylor Blinds makes aluminium Venetian blinds to measure in a choice of two slat widths, 25mm and 50mm. The one you choose will depend on the look you are after and the space available to fit the blinds.
Modern apartments often have very narrow reveals (the depth of the space that the window fits into), which makes the 25mm slat perfect for a neat fit.
Inner-city revival projects have increased the demand for aluminium Venetian blinds. Converted warehouses, lofts and industrial-style apartments are becoming very popular as homes as well as Air B and B's in cities like Cape Town.
Aluminium Venetian blinds fit into these décor schemes beautifully, no matter whether the building is rich in historical architectural features or simply a boxy former warehouse with aluminium roof.
They are also in demand for children's bedrooms, playrooms, games rooms, kitchens, bathrooms and contemporary homes on residential estates.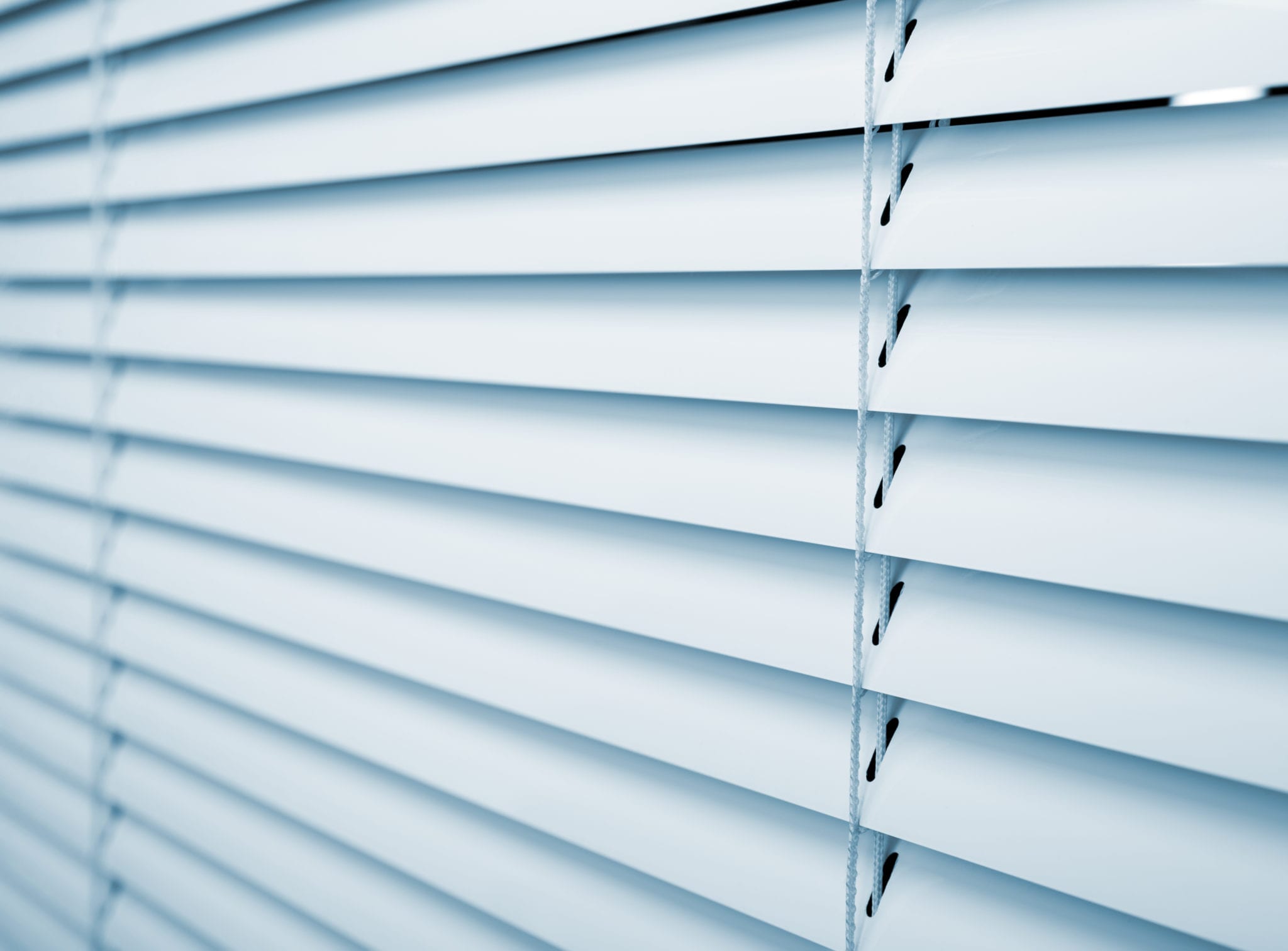 Choosing your wood or aluminium Venetian blind supplier
There are many suppliers of wood and aluminium Venetian blinds in the market. Not all of them provide expert advice, assistance with choosing a product or reliable after-sales service. Some of them supply off-the-shelf wood and aluminium Venetian blinds that can't match the quality of a made-to-measure version.
Taylor Blinds is part of the Trellidor Group, so for personal service and further information on Taylor wood and aluminium Venetian blinds, contact your nearest Trellidor franchise. We work alongside homeowners, designers and architects to provide Taylor-made-to-measure, locally manufactured, top quality products that are delivered and installed on time.
---