The PM Group (T) Ltd has been appointed as the official Trellidor franchise owner in Tanzania.
"We're delighted to be the sole distributors of the full range of Trellidor products because there is an urgent need for more consumer choice in terms of the strength and style of barriers available to help keep residents safe at home and work," said new franchise owners Mark and Lesley Golding.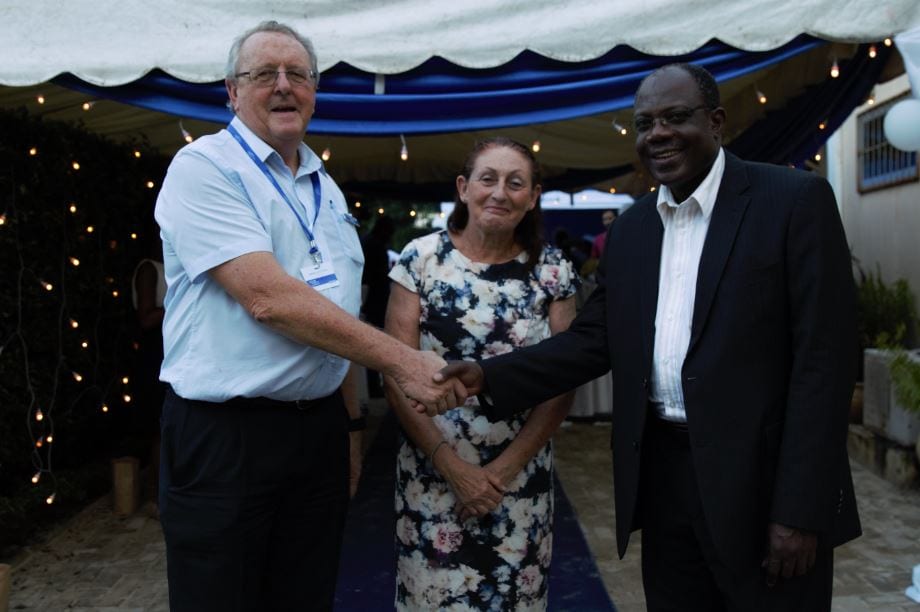 New showroom
Trellidor Tanzania operates out of a newly fitted showroom in Dar es Salaam, where the full range is on display for customers to try out for themselves.
The range includes:
Trellidor Retractable security gates that can be fitted to windows as well as doors;
Trellidor Fixed security, which is a burglar proofing range with a number of design options;
Trellidor Cottage Guard premium quality burglar bars;
Trellidor Rollerstyle aluminium roller shutters;
and Trellidor Clear Guard security screens
Take a look at the full range of Trellidor security products
Protects against malaria
Trellidor Clear Guard is a particularly exciting range.
"It is completely new technology that does more than just protect openings from a break-in attempt. It consists of an industrial grade mesh screen that also keeps out mosquitoes and is proving popular in areas where malaria is a problem," said Mark Golding.
Internationally certified
Other products that Golding foresees as winners in Tanzania are the internationally certified Trellidor Retractable T900 and T1000. These are steel sliding security gates for doors and windows, also known as grilles. They have been strength-tested and approved by the London-based Loss Prevention Certification Board (LPCB), and are ideal for guarding security-sensitive buildings such as embassies and large international corporations.
World-class production
All Trellidor products are custom measured and installed for exceptional fit and improved strength under attack. They are manufactured at a high tech factory in Durban on South Africa's east coast. The factory has been rated to ISO 9001:2008 quality standards.
The factory's powder coating plant is one of the most advanced in Africa. it uses cutting-edge technology for superior corrosion resistance and strength.
All Trellidor products carry a written guarantee against defective workmanship, materials and corrosion.
"We encourage local residents to visit our showroom and take a look at the different features of each range. We will gladly discuss any security queries customers may have. We'll also visit customers on site to measure up and give advice on how best to secure their premises," said Golding.