Classic Taste for all Seasons
Wooden Venetian blinds are a classic window treatment that compliment a wide variety of décor styles, from traditional to modern and functional. These blinds can be fitted to any type of window or door. They allow you to control the amount of light and privacy entering a room by tilting the slats, closing them completely or raising the blind.
Taylor Venetian Blinds are made from sustainable Basswood sourced from renewable plantations in the Far East. The wood is UV treated and undergoes a kilning process to stabilise its properties. Basswood has been used in the manufacturing of wooden blinds for over 100 years and has the characteristics of a natural wood product.
Taylor Blinds and Shutters has been manufacturing blinds for over 50 years. It is a member of Trellidor Group, which will continue the Taylor family tradition of supplying innovative, top quality products backed by superb service and warranties.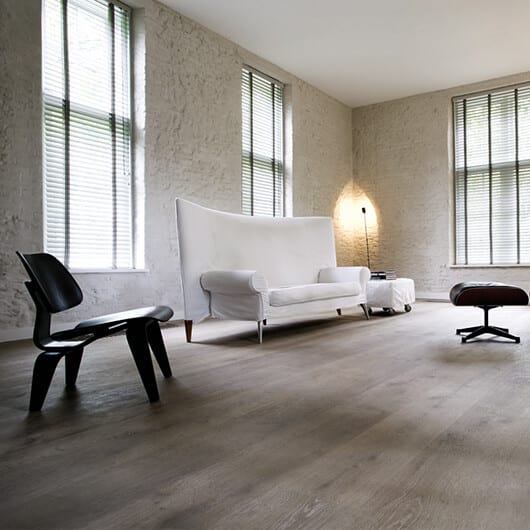 Made-to-measure for each window or door.
Choice of 25mm or 50mm wide slats.
Slats can be tilted to control light penetration into a room.
Lightweight and easy to pull up.
A short stacking height opens up more of the window or door opening when required.
Cords, tapes, head and bottom rails are colour co-ordinated to your choice of slat colour.
Treated with a protective UV resistant coating for durability.
Basswood has natural insulating properties to keep winters warm and summers cool.
Choose from a colour palette of 10 options to create the ambience you're looking for, from minimalist white to warm mahogany. As wood is a natural product, there may be variations in colour, grain and texture. Contact your Trellidor franchise to see the Taylor Wooden Venetian Blinds colour range.
We pride ourselves on our quality and service and guarantee that the products manufactured in our factory will be free from defects in material and workmanship for a set period from date of delivery. This warranty is given subject to certain conditions.
For further information contact your nearest Trellidor franchise. We work alongside home owners, designers and architects to provide Taylor-made-to-measure, locally manufactured, top quality products that are delivered and installed on time.