External roller blinds are the perfect solution to providing sun and wind protection without compromising on design and aesthetics. Fitted to the exterior of your home or workplace, they shade interiors from harsh sunlight and provide a degree of privacy at the same time.
Taylor Lockscreen external roller blinds have side guide channels that lock the fabric in place. They perform well in wind and eliminate any gap between the fabric and the guide, where light and wind would otherwise enter. They're suitable for external sun protection for windows and sliding doors or inward stacking doors. They're also excellent patio screens, providing sun, wind and rain protection. When combined with a block out fabric they provide darkness and complete privacy.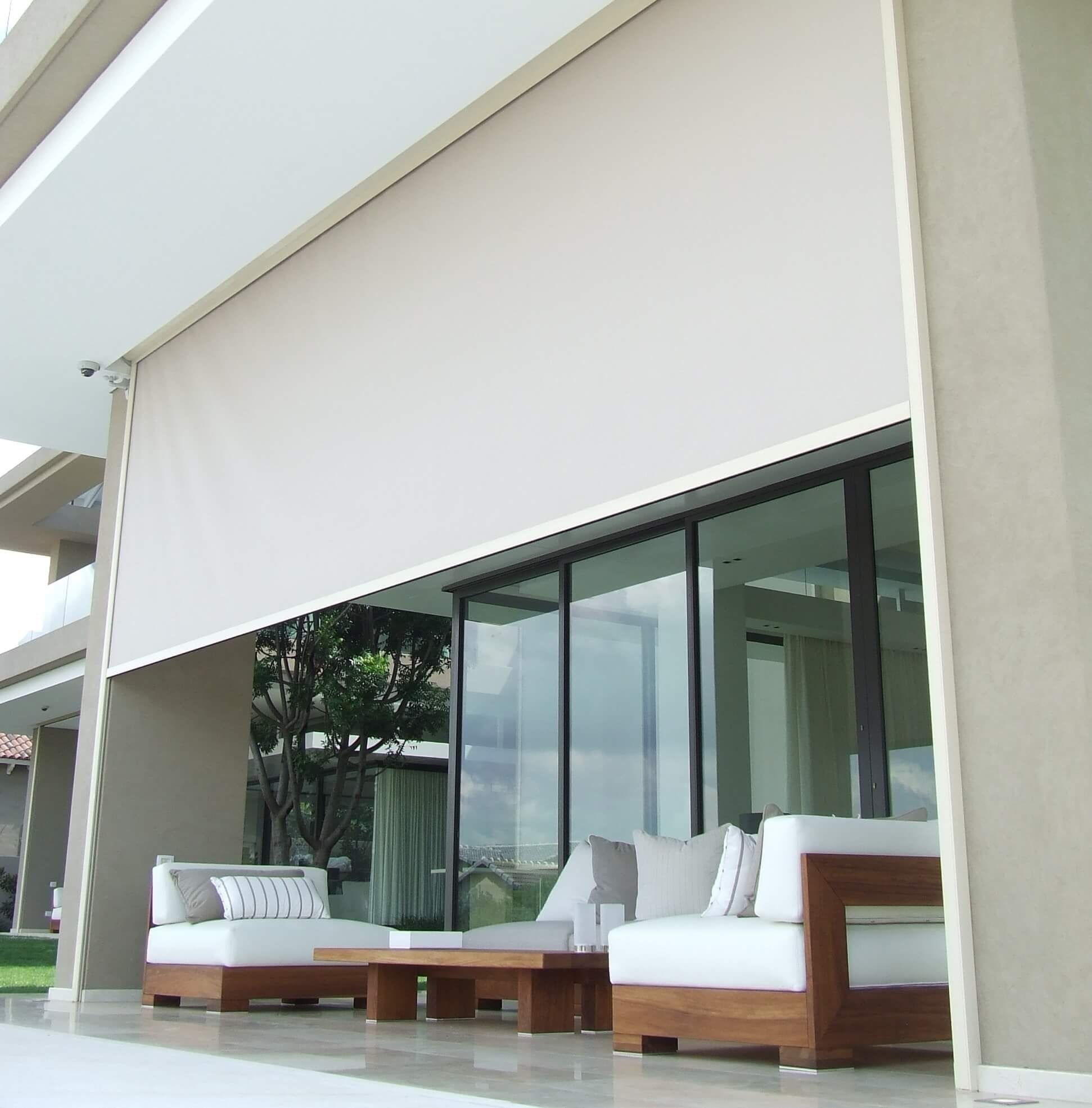 Made-to-measure for each door or window.
Reduces glare and heat penetration.
Keeps out wind and rain.
With block out fabric, provides darkness & privacy.
Energy saving.
Choice of manual or automated.
Taylor Lockscreen external roller blinds are available in a range of standard colours. Custom colours are available at an additional charge and require an extra five days manufacturing lead time. Contact your Trellidor franchise to see the range of options.
We pride ourselves on our quality and service and guarantee that the products manufactured in our factory will be free from defects in material and workmanship for a set period from date of delivery. This warranty is given subject to certain conditions.
For further information contact your nearest Trellidor franchise. We work alongside home owners, designers and architects to provide Taylor-made-to-measure, locally manufactured, top quality products that are delivered and installed on time.