Taylor Bracket Screen roller blinds are designed to be fitted to the exterior of your home or workplace.
They can be supplied with or without the cassette. The open brackets are for sheltered locations only. An optional pelmet can be added for moderate protection from weather and concealment from view, but for maximum protection a full Cassette Screen should be considered.
Manual bungee cord tie-downs are included to prevent the fabric from swaying in mild wind. Optional side channel or cable guides provide additional protection from wind.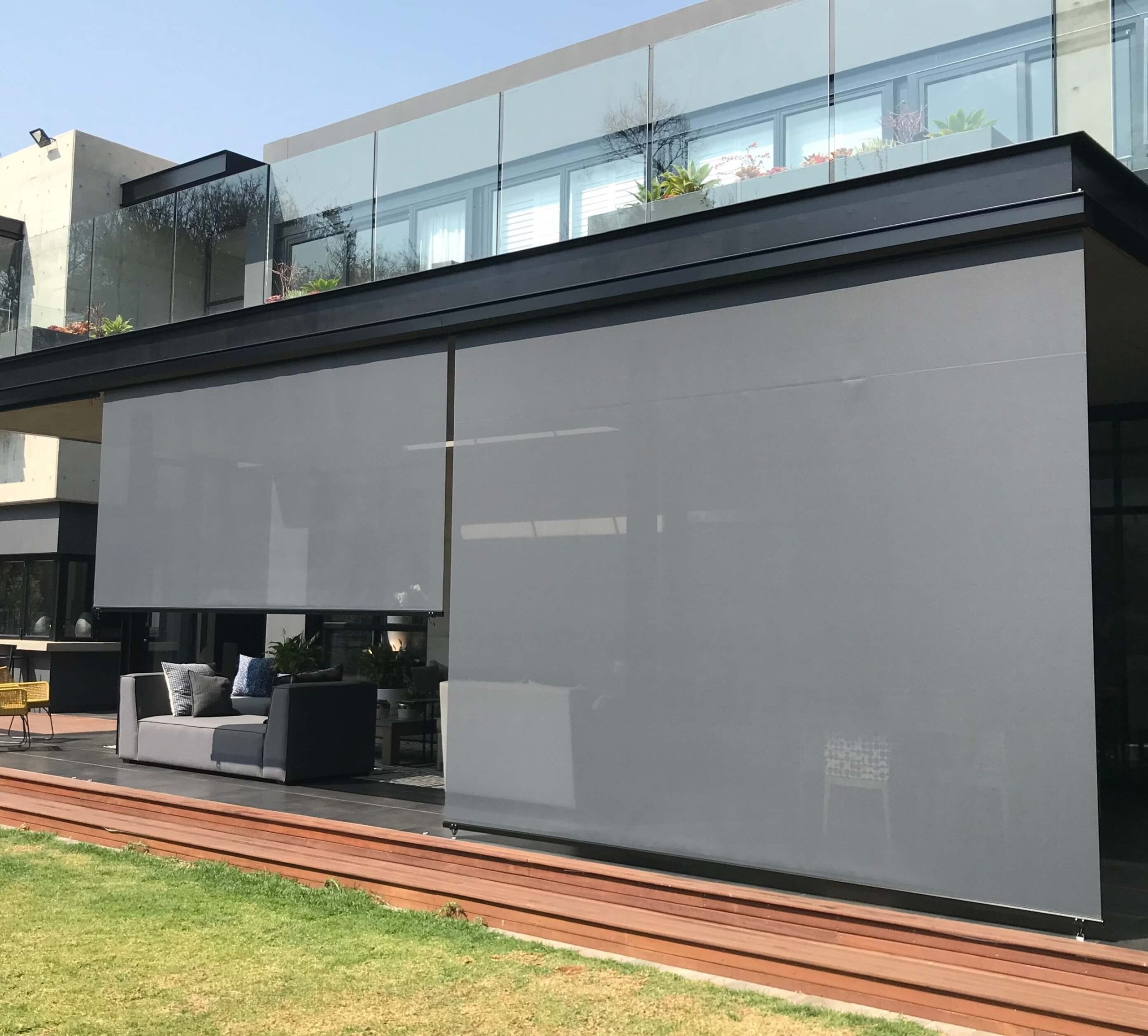 Made-to-measure for each door or window.
Reduces glare and heat penetration.
Manual tie-downs for windy conditions.
Energy saving.
Optional side channels for wind protection.
Optional cassette
Taylor Bracket Screen roller blinds are available in a range of standard colours. Custom colours are available at an additional charge and require an extra five days manufacturing lead time. Contact your Trellidor franchise to see the range of options.
We pride ourselves on our quality and service and guarantee that the products manufactured in our factory will be free from defects in material and workmanship for a set period from date of delivery. This warranty is given subject to certain conditions.
For further information contact your nearest Trellidor franchise. We work alongside home owners, designers and architects to provide Taylor-made-to-measure, locally manufactured, top quality products that are delivered and installed on time.